Leading and Managing in Disaster Response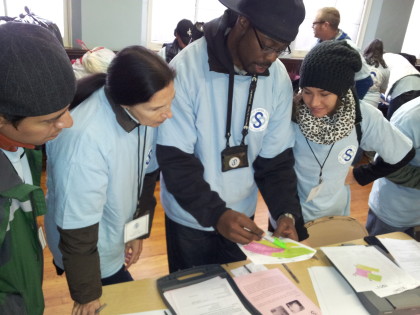 Leading and Managing Community Volunteers is offered to those that will lead their constituents and volunteers when crisis occurs.
The curriculum builds on the foundation that each community leader already possess.
Offered in two parts, a four hour introductory, interactive internal assessment followed by a three day comprehensive training and planning workshop. The follow in three day workshop is not manditory but highly suggested.
Participants will learn to:
1. Assess external threats and vulnerabilities
2. Explore their organization's internal readiness to respond to crisis
3. Identify how affiliated and spontaneous volunteers can fill surge capacity needs
4. Key volunteer management practices as utilized in the Incident Command System and applied to volunteer management
Attendees are provided valuable tools, templates, and best practices to complete a community based disaster volunteer management plan and enhance their capability to respond by integrating of various members of the Ecosystem of Disaster Response in a safe and effective manner.
Customized training may be available upon request.
Sign Up For This Training