Ensuring tomorrow's leaders have the knowledge and skills to help their community in challenging times.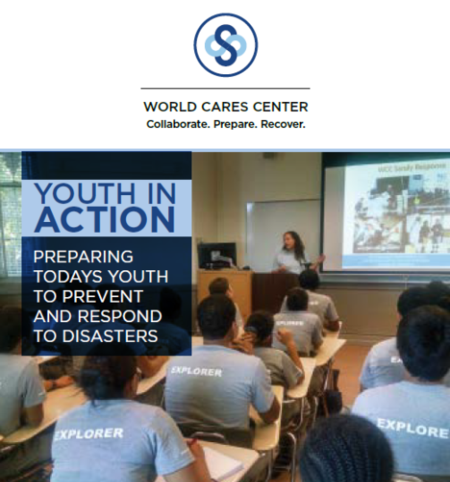 World Cares Center's Youth in Action training empowers our future leaders to emerge as Ready Responders in times of need. Through the Youth in Action training our young leaders equip themselves with knowledge and resources to prevent household accidents from ever occurring and develop the skills to help others in a safe and effective manner when emergencies occur.
Once participants have completed World Cares Center's training they become members of the Youth Ready Responders Network, an online community keeping them connected with other youth leaders involved in disaster response and safety. Youth Ready Responders can also commit to a community service project over the course of the year or during National Preparedness Month in September.
We are proud to be partnering with Queens Information Research Technology Academy, Fredrick Douglass Academy VI, ReadyRockaway, the UPS Foundation, and Con Edison to empower youth to take action in their communities.
To learn more about becoming a trainer or to schedule a Youth in Action for your group of 20 or more middle or high school students please email support@worldcares.org or call 212-563-7570 and make sure to mention YOUTH IN ACTION.