2016 Iron Skillet Cook Off
Celebrity Judges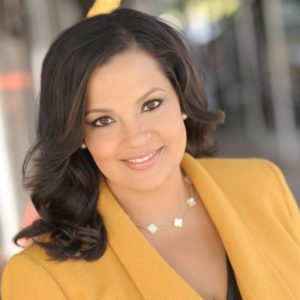 Sukanya Krishnan
Iron Skillet Judge / News Reporter
Sukanya Krishnan is a 7-time Emmy Award winning reporter and the morning news anchor for New York City's PIX Morning News, where she has chronicled the biggest national and local stories over the last decade. Krishnan has won numerous community service awards, including honors from the NYPD and the NJ State and Local Police Departments. She is married to a FDNY firefighter and is a tireless advocate for the servicemen and women in New York. Sukanya Krishnan has been involved with World Cares Center since 2002.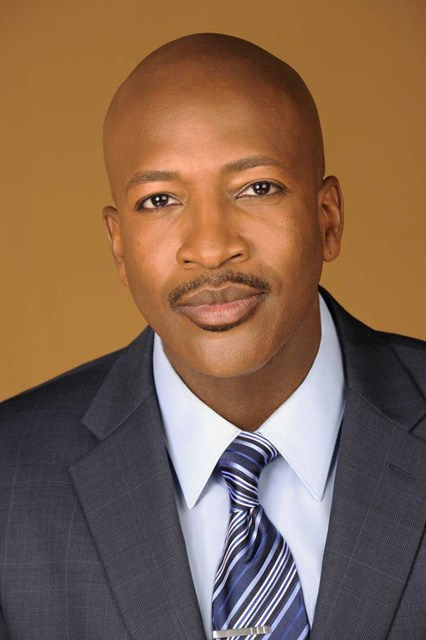 Antwan Lewis
Iron Skillet Judge / News Reporter
Antwan Lewis is the co-anchor of Fox 5's weekend newscasts. Lewis joined Fox 5 news in 2010 as a general assignment reporter. Lewis most recently served for three years as a reporter and fill-in anchor at WGN-TV in Chicago. Prior to that, he spent four years as a reporter and fill-in anchor for KTVK-TV in Phoenix, Arizona. Before that, Lewis held a variety of positions at WTKR-TV in Norfolk, Virginia, starting as an intern and working his way up to a reporter. Lewis is involved in various children's charities and works closely with the visually impaired. He is an active supporter of the United NCF and has been honored by the National Association of Black Journalists. Lewis has been awarded four Emmys and has nine additional nominations. A graduate of Norfolk State University, Lewis holds a Bachelor of Science in Mass Communications and Journalism, as well as a Master of Arts in Broadcast Journalism from Regent University. He resides in New York City.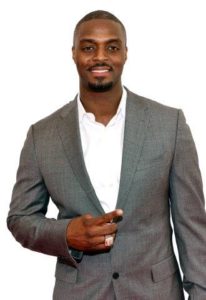 Plaxico Burress
Iron Skillet Judge / Retired NFL Champion – New York Giants
Plaxico Burress began his career with the New York Giants in 2005. He caught the game-winning touchdown pass of the 2007 Super Bowl to lead the New York Giants to victory over the New England Patriots. Burress is a businessman, sports commentator, emcee, host and he regularly lends his support to numerous charities and community activities.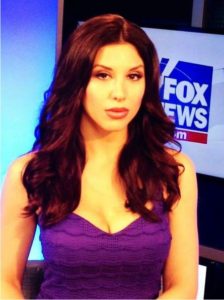 Diana Falzone
Iron Skillet Judge / Fox411 Host
FoxNews.com Reporter and FOX411 host Diana Falzone covers celebrity news and interviews some of today's top celebrities and newsmakers. She's also a big supporter of our military and hosts "Heroes@Home," a series dedicated to the active military service members, veterans and their loved ones. Prior to Fox, the media personality was a talk show host for SiriusXM. You can follow her on Twitter @dianafalzone.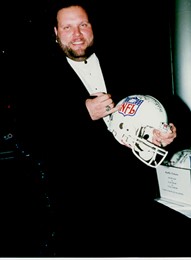 Thomas Huff
Iron Skillet Judge / NFL Players Association
Thomas Huff is retired from the Washington Redskins and has been instrumental in matching current and retired NFL players with charitable events and activities in their communities. Thomas Huff is a guest speaker for the NFL Players association and has organized and participated in numerous charity events.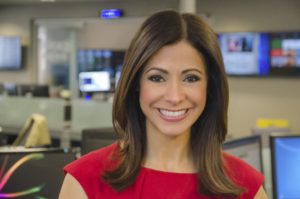 Lisa Mateo
Reporter, PIX 11 Morning News / Host, Celebrity Taste Makers
Lisa Mateo is a 2-time Emmy nominated reporter and co-anchor for the PIX 11 Morning News, as well as the host of "Celebrity Taste Makers," a 1/2 hour series where the stars open up over their favorite meal.
Lisa began her career in print journalism, working for the Courier News and Suburban Trends newspapers. She made the transition to broadcasting in 2000, as a production assistant for WPIX. She quickly worked her way up to traffic reporter, news reporter, feature reporter, weather anchor and fill-in news anchor.
She has produced and reported on a number of news events including the terrorist attacks of 9/11 and Superstorm Sandy.
Working at WPIX has also offered Lisa the opportunity to host, write and executive produce a number of 1/2 hour travel specials. She also served as a correspondent for "Viva!," a series which focused on Hispanic Americans making it big in America.
Lisa graduated from Rutgers College with a double major in Journalism and Communications and attended Kean University for post graduate studies in meteorology. She currently lives in New Jersey with her husband and 2 children.
Shelli Sonstein
Co-host/news director, The Jim Kerr Rock n' Roll Morning Show – Q1043
Shelli Sonstein, now in her 13th year with Q1043/iHeartMedia, is co-host/news director on the Jim Kerr Rock n' Roll Morning show. Shelli has been teamed up with Jim Kerr for better part of 40 yrs- longer than any other NYC male-female radio team EVER. She is an avid fitness enthusiast, ran 5 marathons, and regularly kayaks and ocean swims down The Shore. In her spare time she loves to watch movies and dirty her hands in her ever expanding vegetable garden. Shelli has rescued two middle age shelter cats, and drives to work from The Shore. This December, she will marry her fiancé John.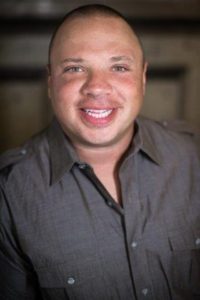 Greg T.
Radio Personality, Elvis Duran and The Morning show – Z100
Known as Greg T The Frat Boy, Greg started working with Elvis Duran and The Morning Show on Z100, in 1996. Born in East Brunswick NJ, Greg became a member of the Phi Sigma Kappa Fraternity at Fairleigh Dickinson University. Married to a great woman, Tricia, with two have two beautiful daughters, Jada and Ella. Greg T. is an ordinary guy. He takes his coffee black, loves Country music, The Dallas Cowboys, New York Yankees, the New Jersey Devils, and has played Soccer and Ice Hockey all his life.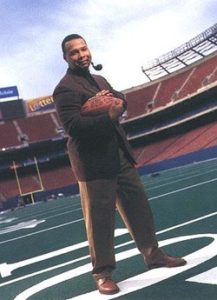 Freeman McNeil
NFL Player
Freeman McNeil played in 12 NFL seasons for the New York Jets from 1981 to 1992. Freeman had 1 Passing Touchdown, 38 Rushing Touchdowns, and 12 Receiving Touchdowns in his NFL career. During the mid to late 1980s he was a member of the Jets' "Two Headed Monster" backfield along with teammate Johnny Hector, a tandem that ranked among the league's elite. He retired as the all-time leading rusher in Jets history with 8,074 yards. He is also one of a small group of professional running backs to have averaged 4.0 yards per carry. Since leaving professional football, he was inducted into the Nassau County Sports Hall of Fame, in 2005. We are incredibly pleased that he is joining us again to judge this year's Iron Skillet Cook-Off!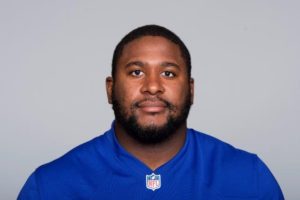 Marshall Newhouse
NFL Champion – NY Giants
Marshall Lewis has been an offensive tackle playing for the NY Giants since he signed as a free agent in 2015. He has also played for the Cincinnati Bengals, and was part of the winning Green Bay Packers team in Super Bowl XLV. Marshall has been active in community relations during his career, he went on a mission trip to Haiti in May 2011, and in 2012, he played video games with troops overseas as part of "Pro vs. G.I. Joe" program.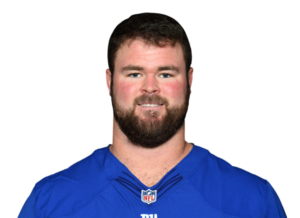 Shane McDermott
NFL Player
Shane McDermott is beginning his second season as a Center for The New York Giants. He attended college and played for the Univerisity of Miami, and for the North Carolina Panthers for one season.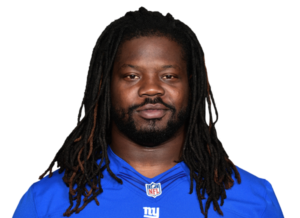 Damon Harrison
NFL Player
Damon Paul Harrison, nicknamed "Snacks", is an defensive tackle for the New York Giants. He was signed by the New York Jets as an undrafted free agent in 2012. He played college football at William Penn University.