From Adversaries to Teammates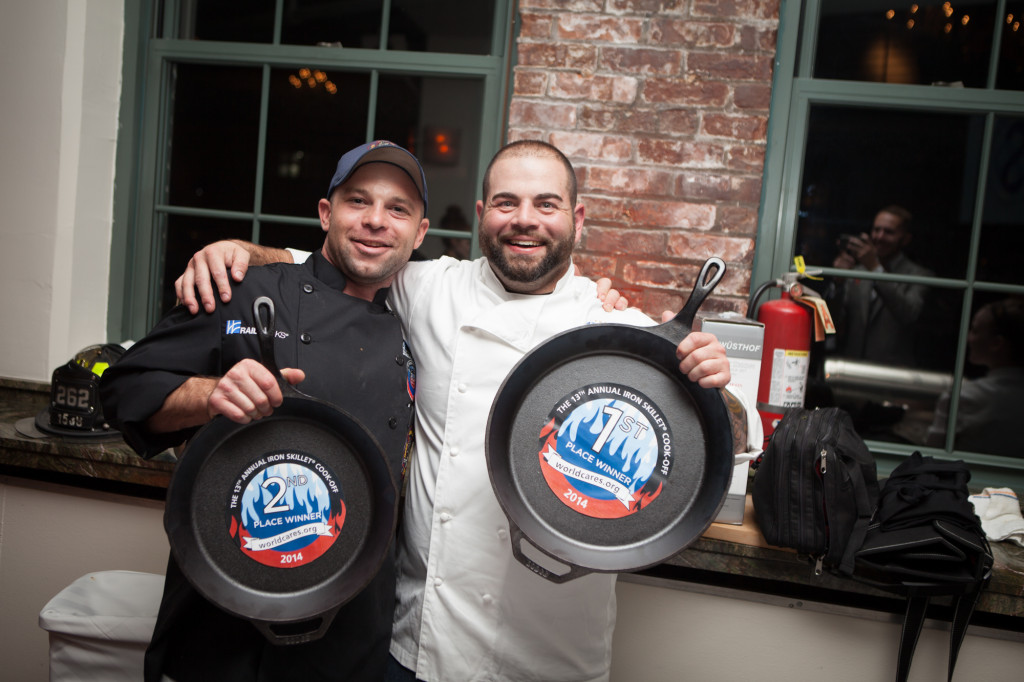 In previous Iron Skillet Cook Offs, Firehouse Chefs went head-to-head with Restaurant Chefs as they battled against each other for the Iron Skillet award. This year, as we mark the 16th anniversary of the 9-11 attacks, and the incredible collaboration between volunteers and first responders, we have turned the tables and teamed up the competitors! Firehouse chefs will now join forces with restaurant chefs and return as a team for the 2017 Iron Skillet Cook Off!
Restaurant Chefs
German Villatoro, Regional Corporate Chef
German started his culinary career after graduating from L'Academie deCuisine, Bethesda Maryland. He worked in the Washington DC area after graduation for a few years and then launched a world tour of culinary experiences. German's extensive culinary experience includes working for Hyatt Hotels, Hilton, Rosewood Hotels & Resorts, Four Seasons Hotels and Resorts, and Le Granouille. He has also served as
the Interim Executive Chef for the Ames Hotel in Boston, and the Hudson Hotel in New York.
Chef Michael Ayoub
Fornino was established in 2004, but the man behind the food, Michael Ayoub, is an industry veteran,
having opened his first restaurant in 1977. Ayoub was the first ever Brooklyn chef to be reviewed by the New York Times and is hailed as the man who brought grilled pizza to the borough. Not only culinarily artistic, Ayoub has also personally handblown the light fixtures inside each of our restaurants as well.
Chef Nick Gaube
Growing up, Nick Gaube was inspired by the effort and care his paternal grandmother took in preparing elaborate family meals. He saw how she enjoyed sharing what she made with her friends and relatives and grew his interest in cooking by helping her prepare the feasts. When family friends opened an organic farm and restaurant, Nick took a position cooking with them at the Still River Café in Woodstock, CT. In his time there, he appreciated the locally sourced, home grown produce and the New England seasonal cuisine they made. His next step was to become a cook at a bustling restaurant in Newport, RI, where tourists descended in droves and Nick was able to learn how to set up a kitchen to prepare food for larger crowds and gain a knowledge of how a busy kitchen functions.
These experiences led him to enroll in the Culinary Institute of American, where he graduated with an associate's degree and a bachelor's degree in hospitality management. He did his externship at Larkspur in Vail, CO and enjoyed working with their farm in the warmer months and a greenhouse that kept the restaurant in local produce in the winter. After graduation, Nick joined the team at Park Avenue as a line cook. He was quickly promoted to sous chef at Quality Meats and then moved to Quality Italian for the opening and was named executive chef in 2016. Nick distinguishes himself in the kitchen as a calm, confident leader and what he enjoys most about his role is something he grandmother could relate to: taking pride in guests enjoying great food that he prepared.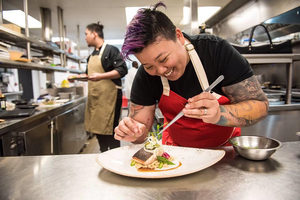 Chef Frances Tariga
Chef Frances Tariga was born and raised in Manila, Philippines. After graduating from culinary school, she immediately started her career and went to Dubai to work in the first seven-star hotel in the world. After a year, she started working for the royal family of UAE and became their private chef. Chef Frances started working in the United States when she received an offer to serve as the private chef of the royal ambassador of Dubai for the United Nations. Chef Frances cooked for all the royal events at the Waldorf Astoria, Metropolitan Club, The Plaza and the United Nations. She then decided to return to the restaurant business and became a sous chef at Buddakan for a year and a half. Chef Frances competed four times on television shows including CHOPPED, CUTTHROAT KITCHEN, CUTTHROAT KITCHEN ALL STARS and TOP CHEF SEASON 13. Prior to joining Megu, she worked at Catch NYC (EMM Group) as the chef de cuisine.
Chef Roxanne Spruance
Chef Roxanne Spruance is the Executive Chef and co-owner of Kingsley, a contemporary French-American restaurant located in the heart of the East Village. She creates innovative, seasonal food, while respecting and incorporating regional traditions. Roxanne entered the culinary world as a pastry chef apprentice in the highly regarded restaurant, Blackbird in Downtown Chicago. Working her way up in the Chicago restaurant industry, Spruance gained valuable knowledge and experience in all aspects of the kitchen.
While recruited to play field hockey at Michigan State University, she received two degrees – a B.S. in Environmental Biology/Zoology and a B.S. in Fisheries and Wildlife. In 2010, Roxanne landed a coveted spot as Chef de Partie under world-renowned chef Wylie Dufresne at New York's WD~50, where she took full advantage of the opportunity to absorb invaluable modern techniques into her repertoire and to explore and experiment with flavor profiles and menu creation. Her tenure at WD~50 was followed by a Sous Chef position at Blue Hill at Stone Barns under the guidance of Dan Barber, where the daily exposure to fresh and local ingredients reinforced her passion to continue to support that cause in her
cooking today. She followed Blue Hill by consulting and opening New York's Café Tallulah. Roxanne joined Alison Eighteen as Executive Chef in April 2013. It was here that she began to be known for her creative use of local ingredients and whole animal butchery while utilizing a wide range of techniques. She received the coveted "snail of approval" certification awarded by slow food New York for chefs who have sustainably driven kitchens. Believing that the best food comes from fresh, seasonal products,
Roxanne is passionate about purchasing from local farmers.
Chef Spruance has been a featured chef at events such as Taste of T, New York Taste, and the New York City Wine and Food Festival. She also won "Chopped" on The Food Network, which featured bacon as a main ingredient and showcased her skills and depth of techniques under pressure. She was also named in Crain's 40 Under 40 class of 2017.
Growing up an athlete in Chicago, Chef Roxanne has taken her fearless, winning attitude toward sports and translated it into a fearless attitude towards food. She's unafraid to experiment with different genres and ingredients and believes in creating a culinary product that is stimulating while never losing respect for the product. Chef Spruance is thrilled to bring this vision and passion to her guests through Kingsley.
Firehouse Chefs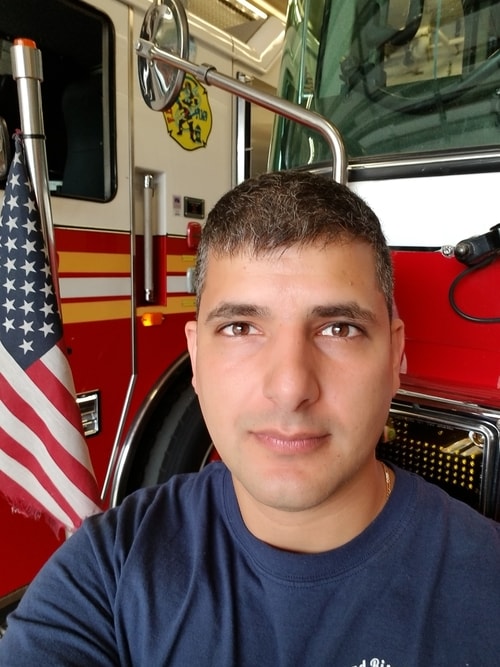 Yaniv Amar
Yaniv Amar, 34, has worked for the FDNY for 15 years: as an EMT for 4 years and a fire fighter for 10. He holds the honor of being a member of United States Marines, from which he recently retired, after serving for 11 years. He was deployed to Iraq once during my time in the 6th Comm. Batt. Brooklyn, NY. He currently works at Engine 246 in Brooklyn, sharing the house with Ladder 169. While he always had a passion for cooking, joining the Fire Department allowed him to hone his skills working with professional and home cooks in the firehouse.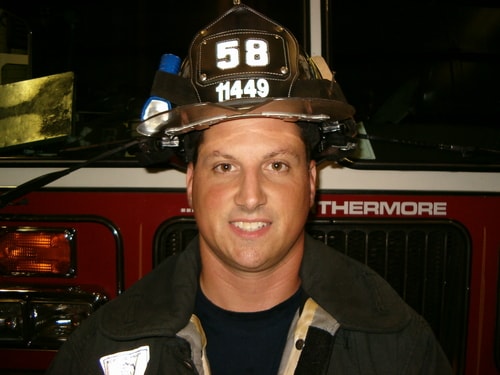 Scott Worontzoff
Graduated SUNY Cobleskill in 1990 with an Associate's degree in Professional Chef. From 1991 to 2002 worked in the culinary field at a number of restaurants holding various positions including; Commis De Cusine in Flims Waldhuas, Switzerland, Sous chef Monterey Seafood Grille, Comis 1 Grand Hyatt NYC, and Executive Chef Sodexho Corporate Services. Entered the Fire Academy for the FDNY in May of 2002. Assigned to Harlem's Engine 58 in July of 2002. Engine 58 averages about 6000 runs a year, one of NYC's busiest engine companies. Received two unit citations and active member of the FDNY's Incident Management Team holding the position of Food Unit Leader.
Awards and Achievements:
Winner of Guys Grocery Games, Episode "Pressed for Time" March 2014
First Place Today Show "BBQ Cook-Off" as seen on the Today Show May 2011
First Place Daily News "Five Alarm Cook-Off" as seen on the Rachael Ray Show
First Place "Iron Skillet Cook-Off" Charity event September 2003