Safe and Effective Flood Response and Recovery Training:
Target Audience: Individuals considering volunteering in flood response or homeowners seeking to understand the muck and gut process. This can also be modified for a Just in Time field training.
Goal: To ensure volunteers and homeowners have a baseline understanding of a muck and gut operations and the proper skills they will need to develop.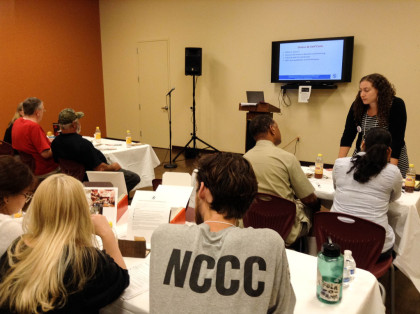 Topics Covered:
1. General Safety
2. Flood Impacted Area
3. Flood Response Hazards
4. Personal Protective Equipment
5. Understanding Risks
6. The Muck and Gut
7. Mold Suppression
8. Decontamination
Advanced classes will also offer:
1. Home Assessment and Risk Mapping
2. Work Station Set Up