WORLD CARES CENTER'S MISSION
World Cares Center empowers grassroots communities to prevent, prepare for, respond to, and recover from disasters in a safe and coordinated manner. Knowing that neighbors are the first, first responders, World Cares Center trains citizens as disaster volunteers and local leaders as disaster managers to emerge together as Ready Responders able to take action immediately to help those in need within their communities.
WorldCares.org is a powerful professional development tool that enables aid workers to access online training in critical areas such as personal security, staff care, wellness and resiliency, and humanitarian principles. It is a much-needed resource that will truly benefit a variety of organizations, particularly those focused on disaster relief.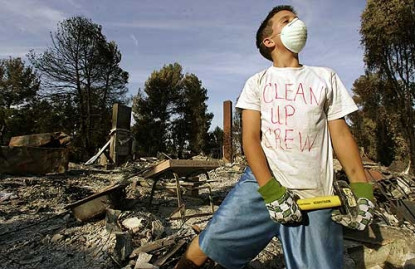 Communities build resiliency from the ground up.  The trusted and established relationships within neighborhoods are the most powerful and important tools a community can have when responding to crisis.
World Cares Center provides a structure for communities to build all the parts of resilience. Through the application of lessons learned in response and proven disaster management methods communities build resilient infrastructure that meets the demands of any challenges.
By providing training and support to communities to build a solid disaster management foundation to self-organize for resiliency, we there by facilitate a speedy, collaborative, recovery and restoration in the long term.
What Can World Cares Center Offer You?
FREQUENTLY ASKED QUESTIONS
What is the mission of World Cares Center?
The mission of World Cares Center (WCC) is to empower communities by to preparing its citizens, leaders and groups to address preventable accidents, respond to disasters in a safe, effective and coordinative manner by applying lessons learned and proven tools, and recover from disasters to emerge as resilient communities. WCC achieves its mission through training, support, and coordination.
How does World Cares Center work?
WorldCares.org is an easy to use web portal that's accessible to anyone with an internet connection. Once a user has registered on the site, they can return anytime and as often as they like at no charge. This online resource provides disaster responders with free access to state of the art e-learning courses and other training tools designed by experts in staff development and humanitarian action.
What type of training courses are available?
WorldCares.org offers a wide and growing library of cutting-edge elearning courses and other relevant resources on critical topics such as Humanitarianism, Program/Operations, Protection, Staff Welfare, Management & Leadership, Staff Safety & Security, and Soft Skills. Register or login now to view the complete library.
What's the need or gap that World Cares Center is trying to address?
On the job mentoring and classroom-based learning are still fundamental approaches to professional development in the aid world. But due to the growing complexity of humanitarian action, they are no longer sufficient. With the sector's increasing emphasis on standards, partnership models, and the ability to rapidly scale up operations, complementary forms of staff development that are easily accessible and affordable are more essential than ever. WorldCares.org has been specifically designed to meet that need.